The first real easter egg on this level is a parachuting Dwarf who seems to have forgotten something...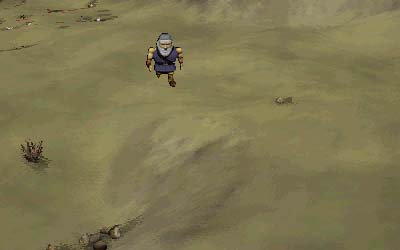 If a parachuting Dwarf comes down over unpassable terrain, he will have forgotten his parachute...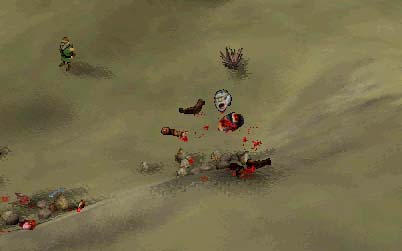 ...and go splat. This is so that you don't wind up with a Dwarf stuck on high ground and unable to move.
There are also a number of immovable stone circles like these scattered about the area. What are they for?
Also important to note are a number of ways to mess with the script on this level, making it substantially easier to beat. Most of these things I learned from other people on Bungie.net. Here's a step-by-step instruction set on how to mess up the script and still win.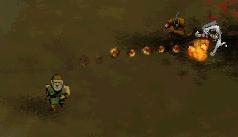 Back Balin into the corner he starts in as soon as the game begins, and attack the ground a ways in front of him. He will become visible, and the Ghols around the starting area will charge. With a little practice, you can easily kill all the Ghols in that first third of the level, right from that one spot. (However, as the difficulty levels get higher the chances of succeeding become less, and an experienced player has about a 50% chance on Legendary).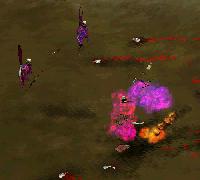 Then the Soulless from the gate come. Kill them.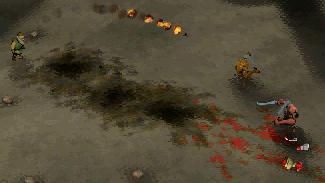 Go into the second area, past the first gate where the Soulless usually are. Run Balin around and kill things. DON'T CALL THE PARATROOPERS. Go through the second gate. Balin will turn around, muttering "Uh, maybe I should wait for backup". Yeah, right. Turn him around and march him right back in there. Run around, kill stuff. Ghols won't come out of the caves, and the Ghols in the open won't attack.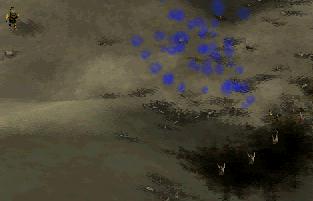 Be sure to destroy those pus packets back there. Then bust down the back gate, by the Wight pen. Back up a ways into the final area, so that you can just lob a bottle through the gate. Throw your signal grenade, and run in towards the entrance cave to A Long Awaited Party ASAP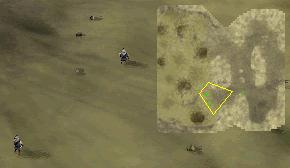 If you go fast enough, you can avoid the Ghols coming out one cave, and only have to deal with two others. If not, too bad. Either way, this is the hard part, kicking ass with just Balin. Two or three paratroopers should have come in near the busted-down back gate, and if you'd like you can move them in to help, though in my experience they do more harm than good.
Finish up, and get Balin into the secret cave. Your troops will cheer for a second, turn blue, and start on their way to the cave. You've won, no casualties, more easily than if you had done it the normal way.